Nuove dimensioni e nuovi spazi. Nuove linee e nuovi tessuti. Nuovi tempi e dunque nuovi modi di vestire la donna.
Fondato nel 1984 da Annette Görtz, l'omonimo marchio di abbigliamento femminile ha sempre e coerentemente lavorato in un' ottica di radicamento dei propri fondamentali. Uno stile senza tempo, contemporaneo, casual e all'avanguardia.
Il risultato è quello di una donna custodita dentro forme destrutturate che pure preservano un loro equilibro e ridefiniscono i codici di un abbigliamento improntato al comfort e alla naturalezza: la funzionalità dell'abito, l'utilità di quest'ultimo, come caratteristica fondamentale del percorso creativo.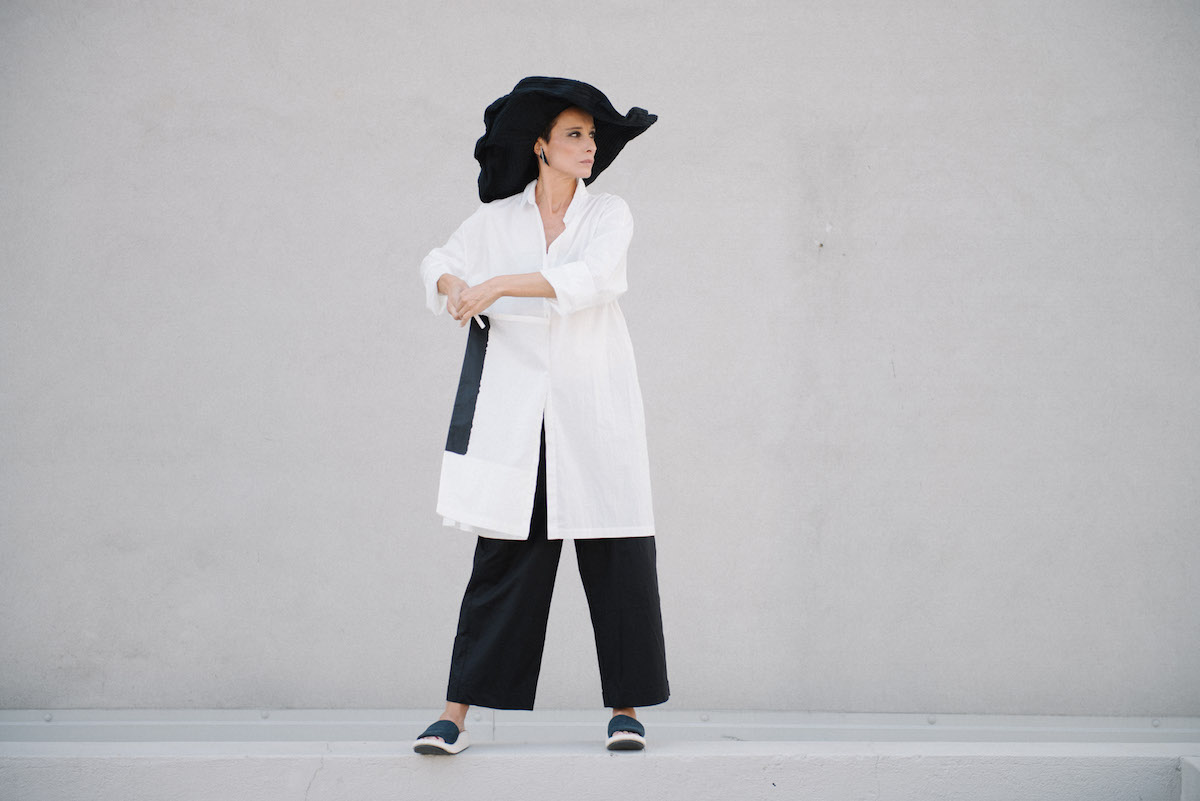 New dimensions and new spaces. New lines and new fabrics. New times and indeed new ways of dressing women.
Founded in 1984 by Annette Görtz, the eponymous women's clothing brand has always strived to stay true to its roots in a timeless, contemporary, casual and avant-garde style.
The end result is a female style characterised by destructured forms that maintain balance and redefine the codes of comfort and naturalness in which the functionality of the dress and its usefulness are crucial components in the creative process.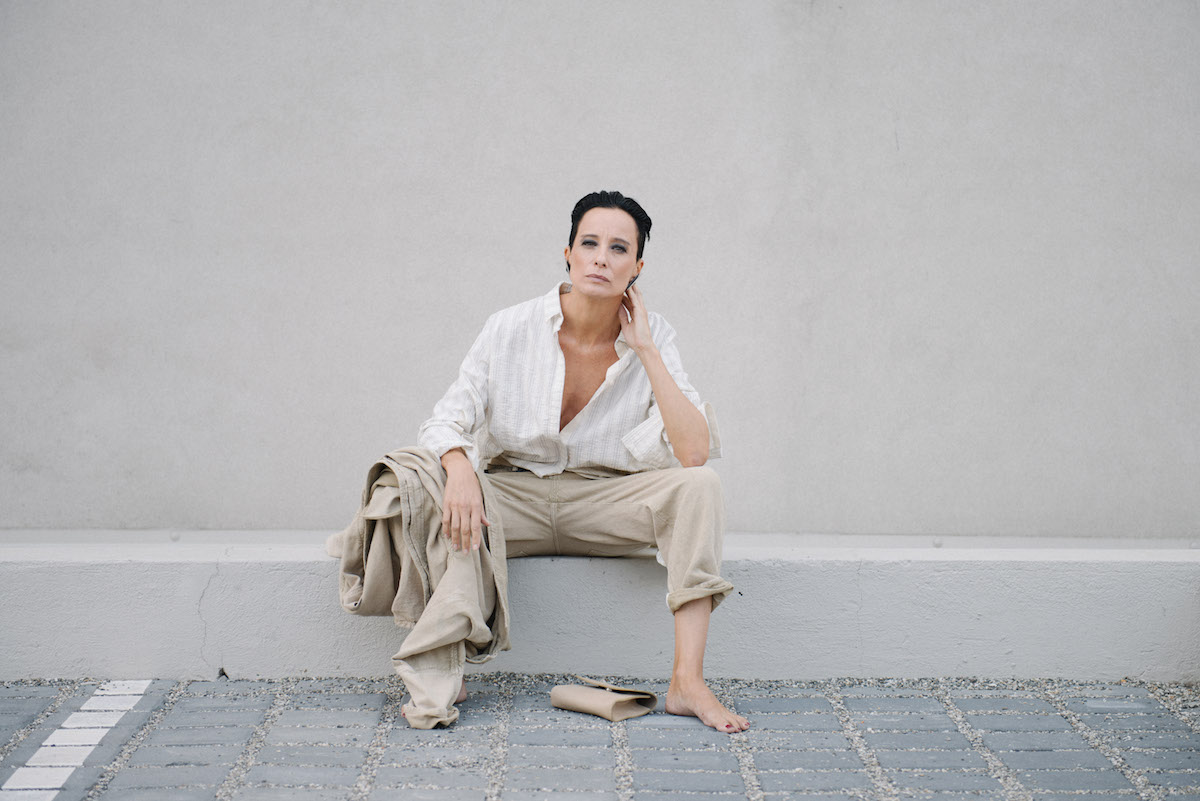 Volumi fluidi, quasi mutanti nelle loro continue trasformazioni, disegnando nuove proporzioni disegnano una silhouette improntata alla praticità e alla vestibilità: un attacco frontale alla stereotipata perfezione di forma e di immagine. In aggiunta, il desiderio di non consegnare la donna alla vulnerabilità di un vestire che non le permette di esprimersi liberamente.
Durevole e collocata al di fuori dal tempo dell'industria, in un continuum in cui non si ha la percezione né di inizio né di fine, la moda di Annette Görtz è una forza contro la moda stessa, contro i suoi meccanismi vincolanti.
E si posiziona, per definizione e per scelta, nel perimetro creativo di un'estetica avanguardista che nemmeno nell'accostamento dei colori – toni prevalentemente neutri, l'alternanza di bianco e di nero, o i più incisivi blu e sabbia – trascura di fare generose concessioni alla moderna femminilità.
Fluid volumes, almost mutant in their continuous transformations, embody new proportions in a silhouette marked by its practicality and wearability. It's a frontal attack on a stereotypical conception of perfection in form and image. The intention is to deliver the woman of the vulnerability that comes with a dress and to give her space to express herself freely.
Everlasting and transcending the time of industry, in a continuum in which neither the beginning nor the end is clearly defined, Annette Görtz's fashion is a force against fashion itself and its binding mechanisms.
By definition and by choice, it finds itself in the creative perimeter of an avant-garde aesthetic that not even in the juxtaposition of colours — predominantly neutral tones, the alternation of black and white, or the more incisive hues of blue and beige — neglects to make generous concessions to modern femininity.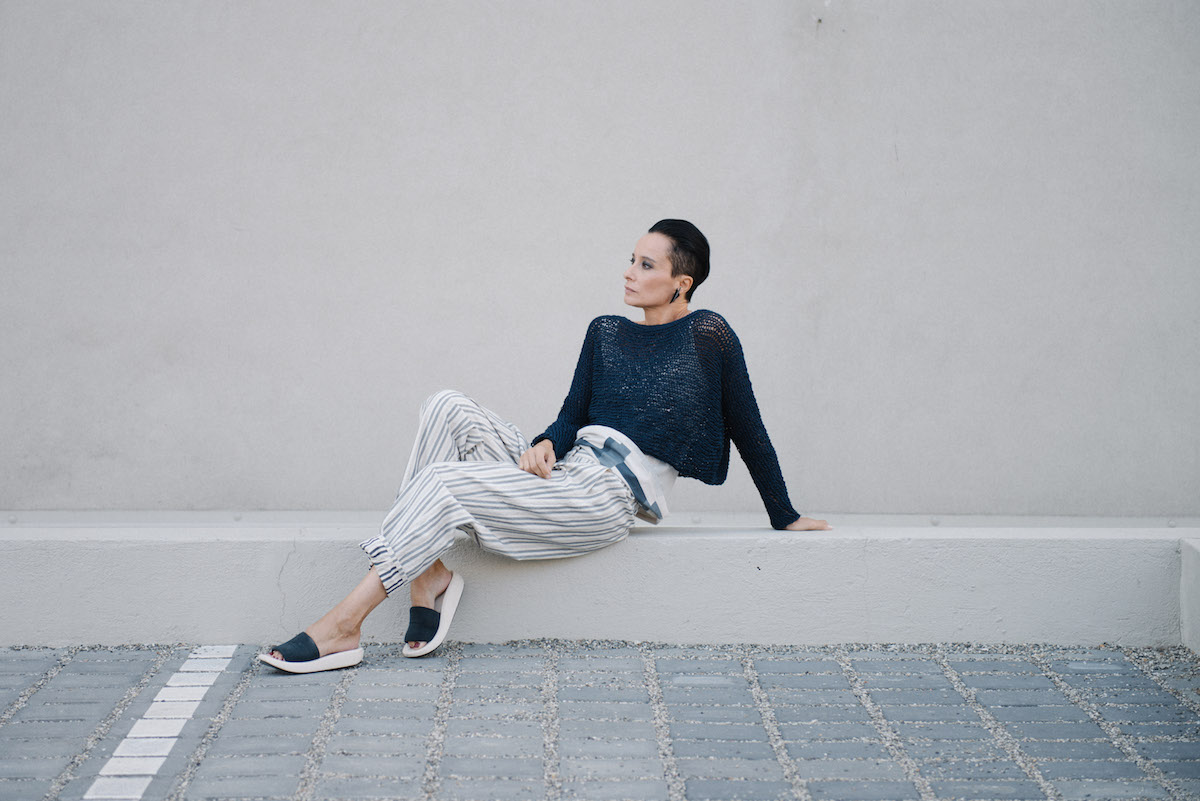 Uno degli elementi distintivi del brand è sicuramente l'utilizzo di materiali e tecniche di lavorazione innovative. Le diverse peculiarità dei tessuti, sempre accuratamente scelti, sono l'elemento determinante della fase di progettazione: stoffe rigide generano tagli netti e per contrapposizione stoffe cascanti cercano la ricomposizione in uno stile più sinuoso e morbido. Un equilibrio tra opposte architetture che, armonizzando le stesse contrapposizioni del vivere metropolitano, rivisita il rapporto città-mondo, città-moda e città-corpo e declina secondo varie sfumature le molteplici suggestioni urbane.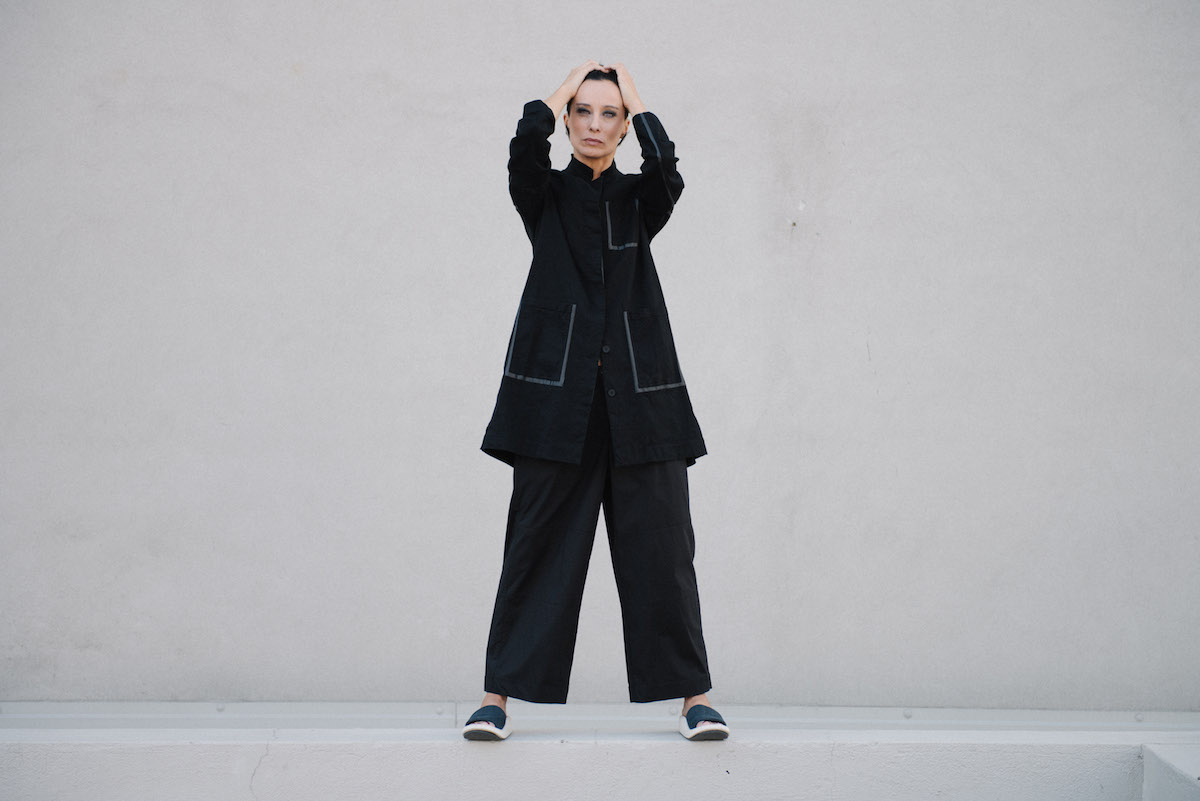 One of the distinctive elements of the brand is doubtless its use of innovative materials and processing techniques. The unique and wide-ranging fabrics, always carefully chosen, are a decisive element in the design phase, not least, the blending of coarse fabrics with their cleaner cuts and more yielding fabrics that together creates a soft and sinuous style. It's a balance of opposing architectures that harmonises the very same contrasts in metropolitan life. It revisits the relationship between the city and the world, the city and fashion and the city and the body while mitigating urban suggestiveness in all its nuances.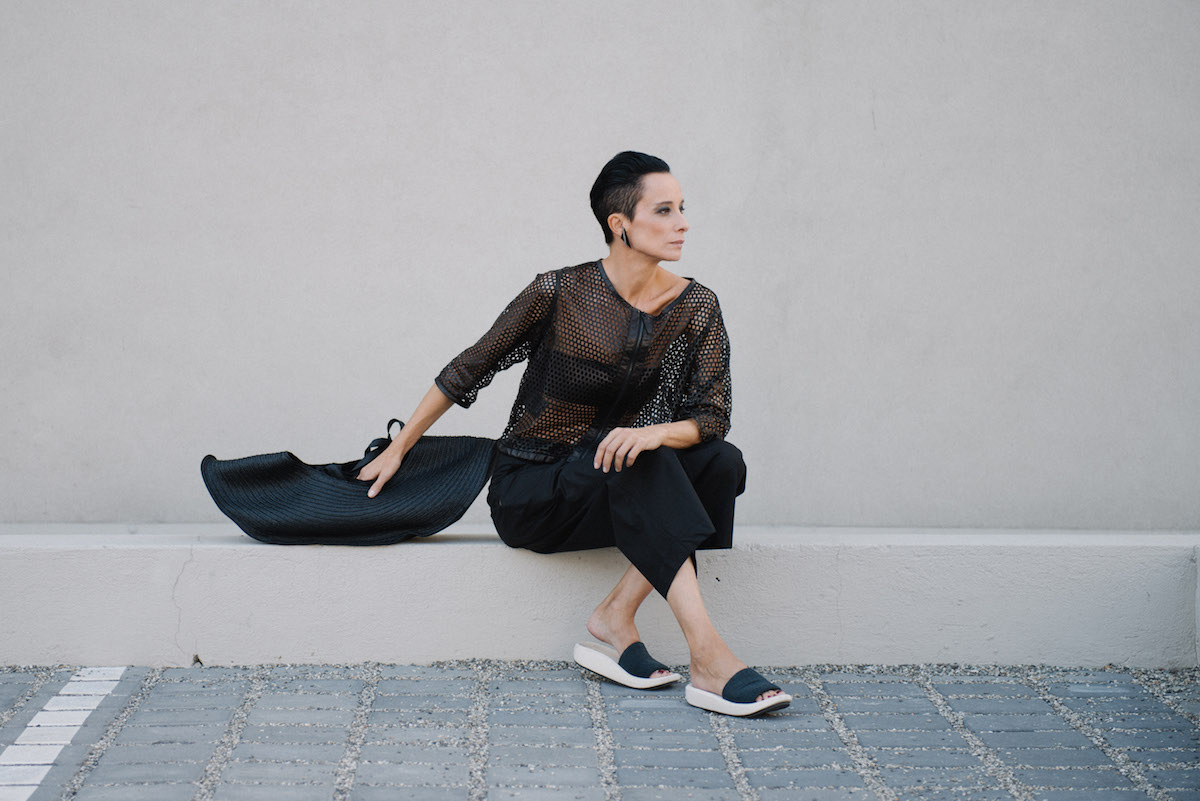 Sovrapposizioni, volumi over, pannelli, lettere, dettagli tecnici e ricercatissimi accessori sono i protagonisti della collezione SS/20 in un ineguagliabile mescolamento di lusso e understatement. Perdendo il suo statuto di presunta verità, la moda diventa qui una chiave di lettura del presente che non vuole limitarsi a descrivere una dimensione esteriore, per cui anche e soprattutto i suoi caratteri di casualità e scompostezza divengono essenziali per la ricerca di un equilibrio. Destrutturato.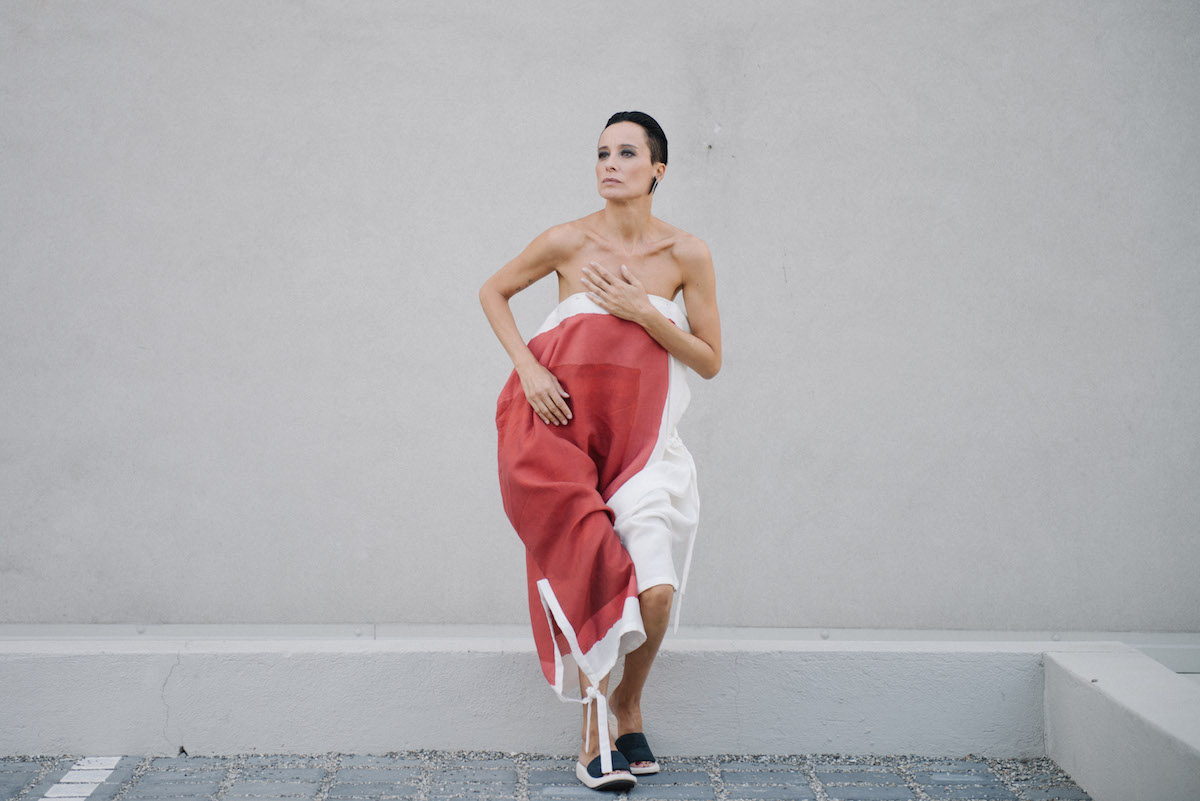 The highlights of the SS/20 collection are the overlaps, oversize volumes, panels, letters, technical details and highly sought-after accessories in an unmatchable blend of luxury and understatement. Losing its status as a presumed truth, fashion functions here as a commentary on understanding the present time. It does not simply limit itself to describing an external dimension. Indeed, above all, the apparent randomness and disarray of its constituent elements take on an essential role in the quest for a destructured balance.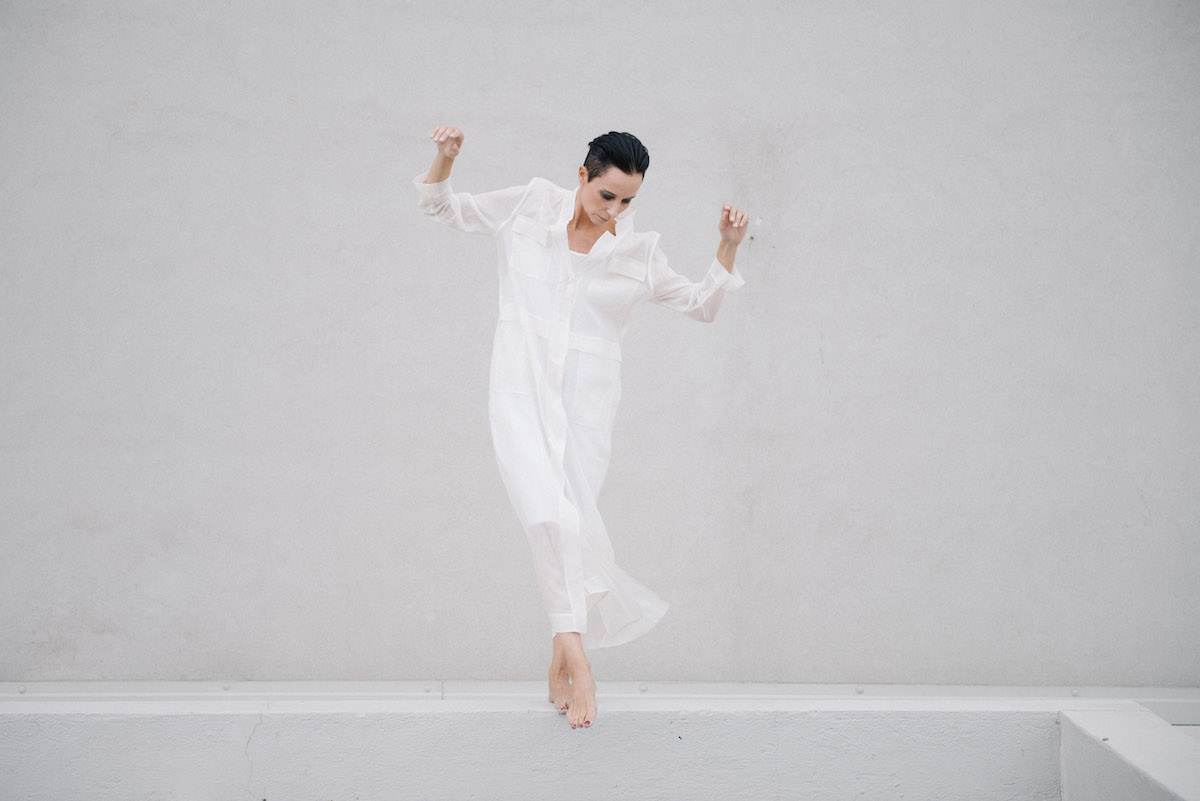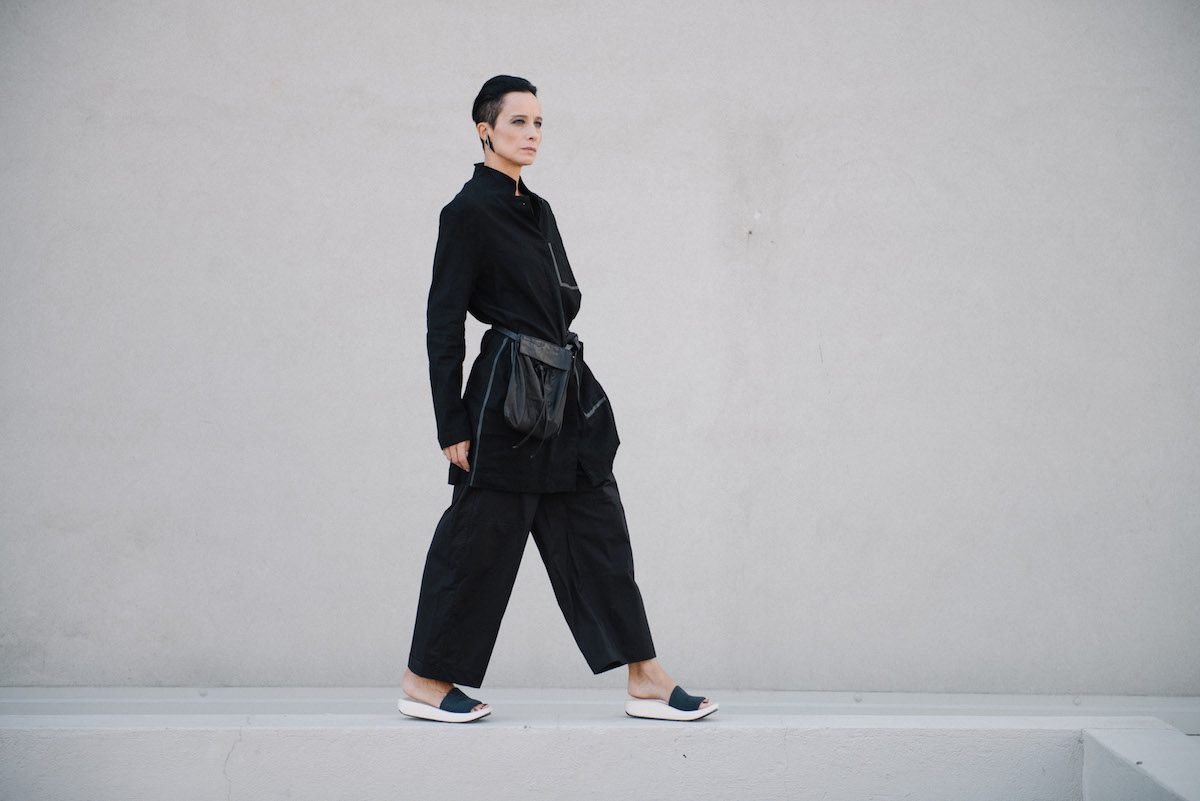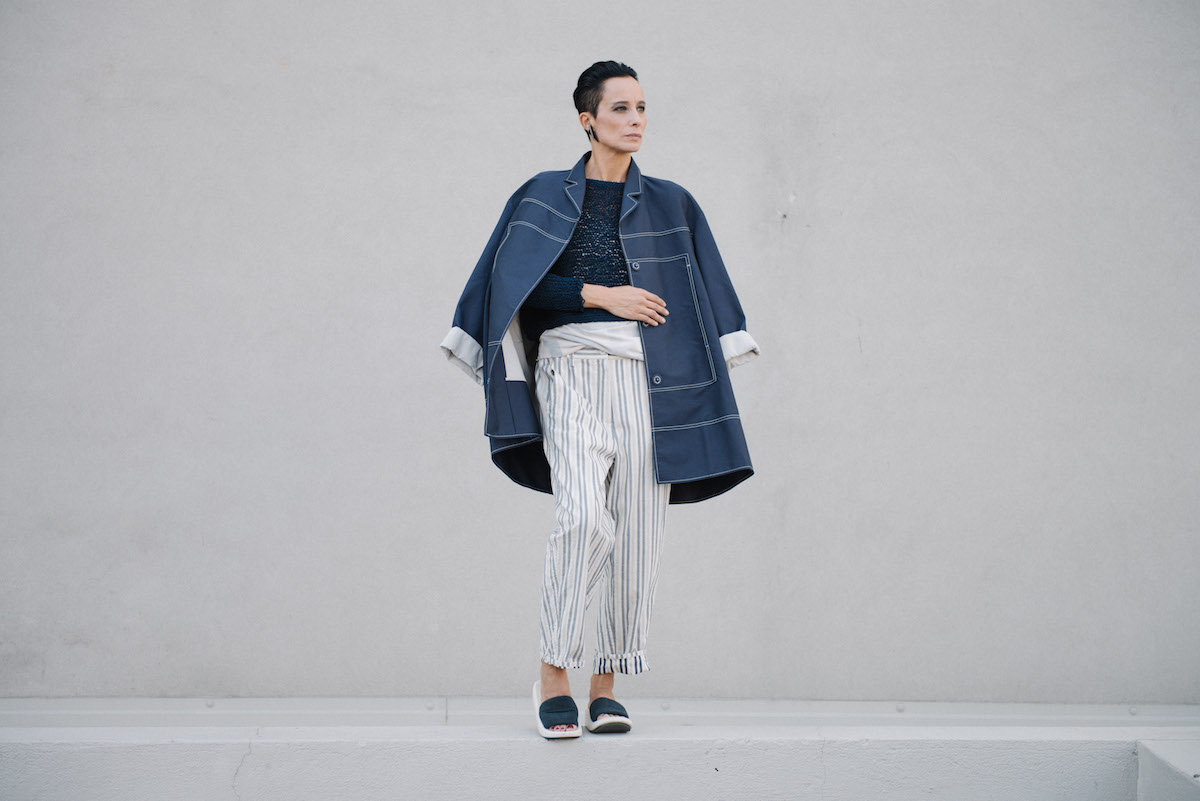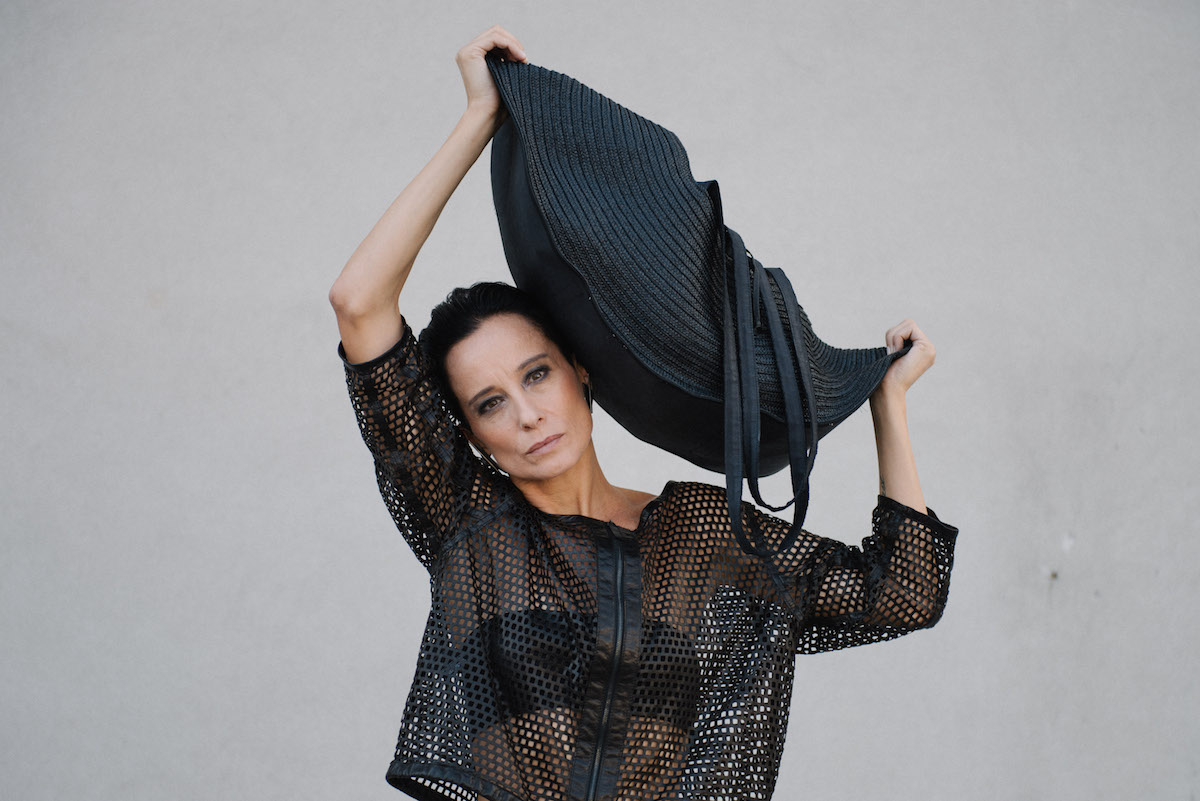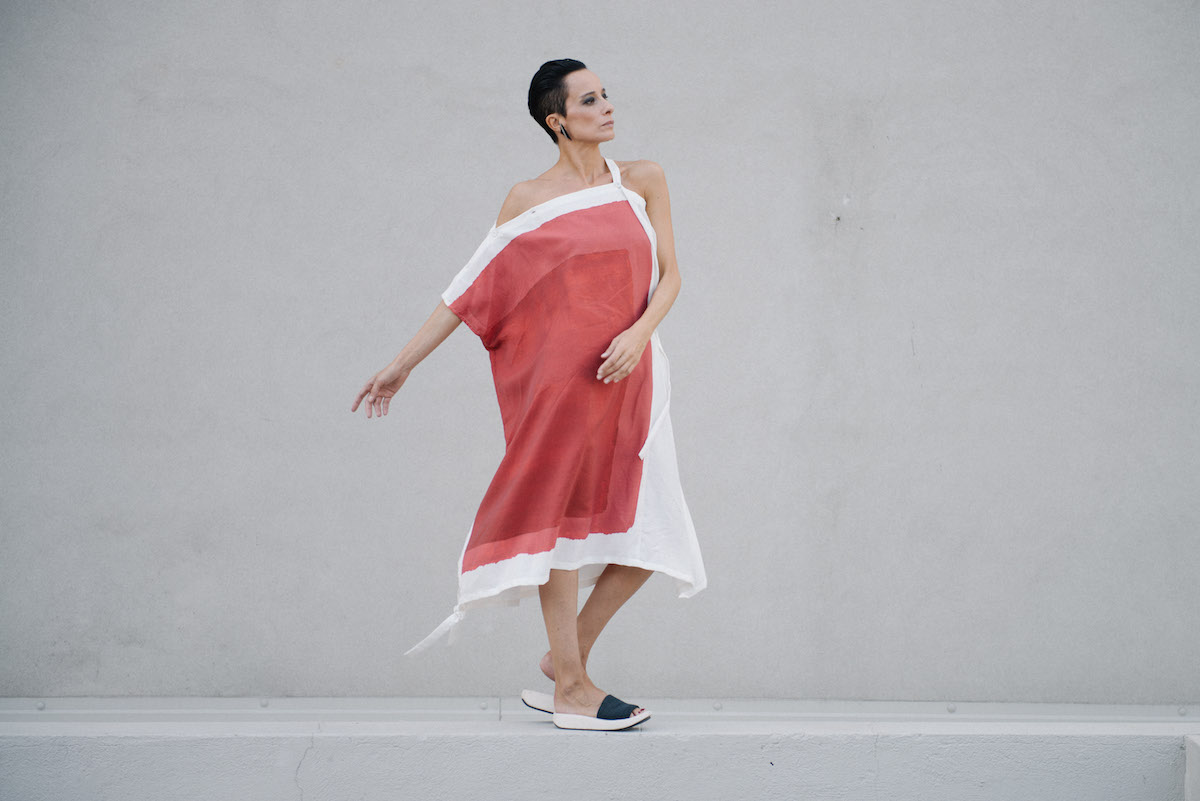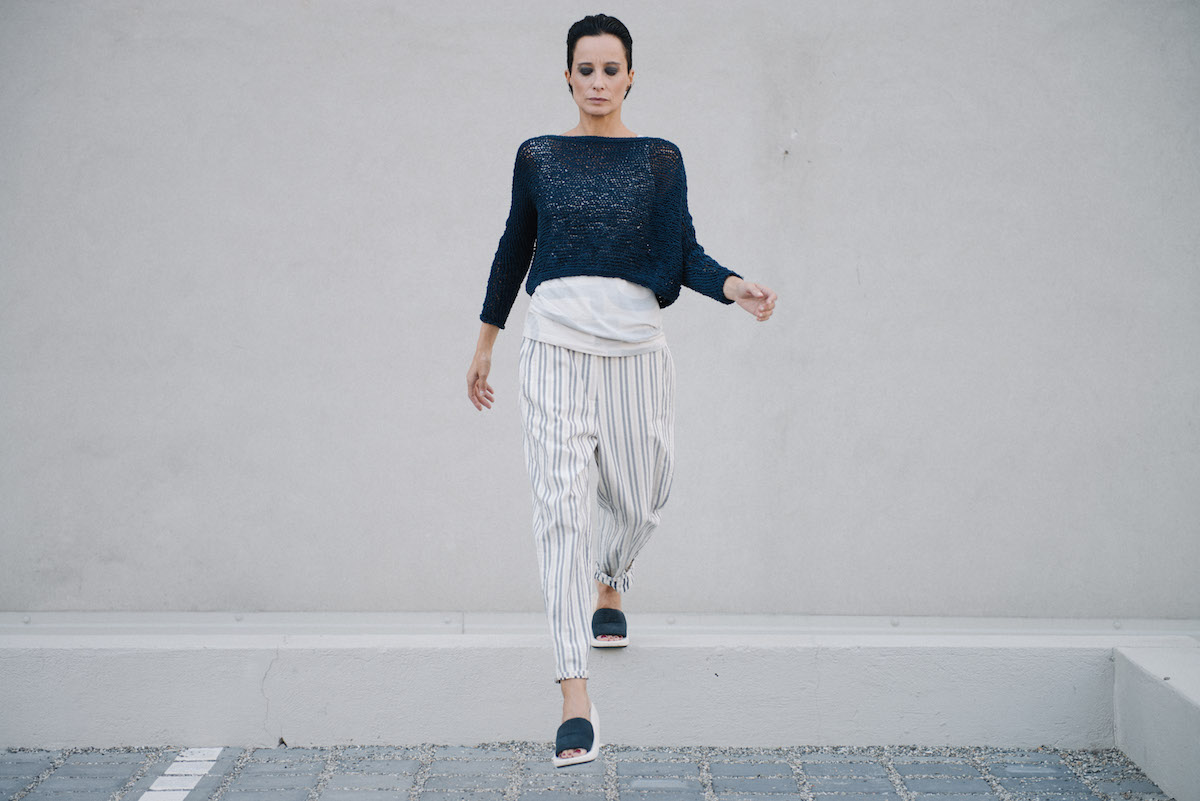 Annette Görtz, web site – Facebook – Instagram 
Special thanks to unomasunoigual1 fashion agency, web site – Instagram 
Ph. Elisabetta Brian
Mua Gaetano Blasa