Chrissa Markos documenta l'esperienza umana narrando per immagini la gente e le loro storie di vita. Avendo come temi d'elezione i ritratti e i viaggi, la sua fotografia artistica cristallizza le persone e luoghi con uno stile evocativo e minimale. Immagini oniriche e surreali, spesso crude e intrise di emozioni che si imprimono in maniera indelebile. In questa intervista parliamo del suo lavoro e delle sue origine greche che tanto lo influenzano.
Chrissa Markos is a visual story teller inspired by people and their life stories. She calls it documenting the human experience. Working across portrait, travel and fine art photography Chrissa captures people and places with an evocative and minimal photographic style. She creates dreamy and surreal and often stark and emotional stories that leave a lingering impression. Here we delve into her work and talk about her Greek roots.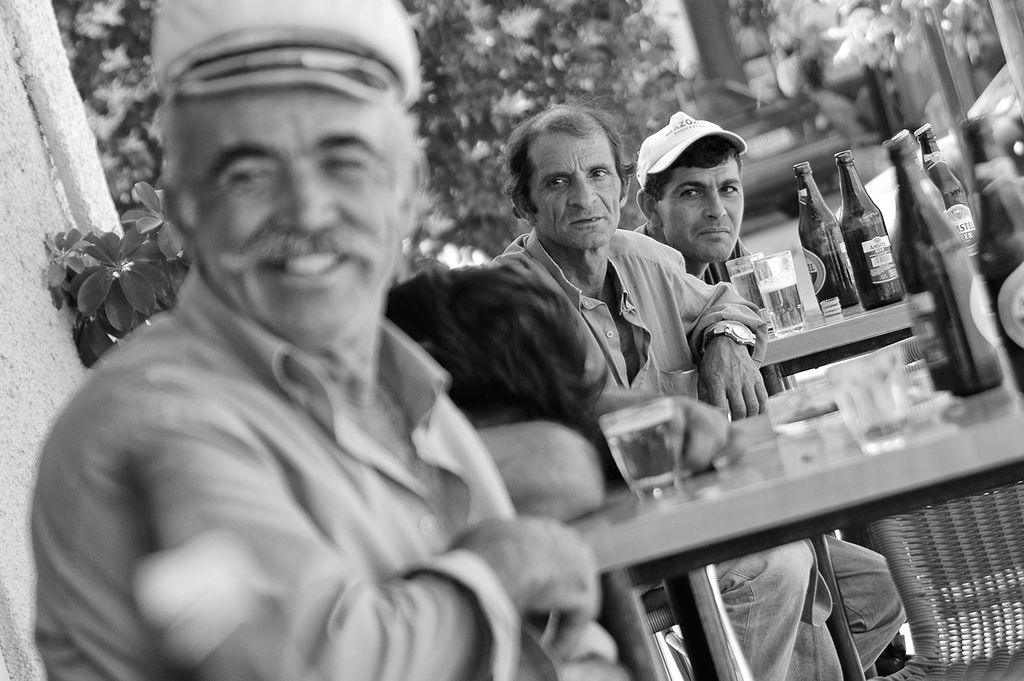 Francesca Interlenghi: Vorrei iniziare dall'inizio e chiederti come sei arrivata alla fotografia e che tipo di formazione hai avuto?
Chrissa Markos: Nonostante sia sempre stata una persona creativa, non sono cresciuta con la consapevolezza di voler diventare una fotografa. Anzi, quando avevo 20 anni volevo fare la scrittrice, tanto ero attratta dalla parola scritta. Ero, e lo sono ancora, una lettrice vorace e amo davvero le parole per la loro capacità di trasmettere così tanto. Sono cresciuta a Boston in una famiglia di immigrati greci. La mia vita è stata un intreccio di infinite storie: quelle della mia patria di origine e quelle della dura nuova realtà in cui si trovava calata la mia famiglia. Storie di nostalgia, frustrazione e desiderio che sentivo di dover conservare e trasmettere. È stato molto più tardi, e in un momento molto complicato della mia vita, che mi sono avvicinata alla fotografia e ho preso in mano la macchina fotografica per la prima volta. All'età di 33 anni mi sono iscritta alla New England School of Photography di Boston e mi sono subito innamorata della fotografia. Ricordo benissimo il mio primo giorno in camera oscura mentre guardavo la mia primissima immagine che prendeva forma e mi sentivo sopraffatta dall'eccitazione. Sono rimasta a bocca aperta! Immediatamente ho iniziato a fotografare tutto e tutti intorno a me. La fotografia era come un'estensione naturale della mia scrittura, un elemento che serviva a completare il mio racconto. I primi anni li ho trascorsi facendo esperienza con la fotografia su pellicola e trascorrendo centinaia di ore chiusa nella camera oscura. Sebbene con riluttanza all'inizio, ho poi imparato da sola la fotografia digitale e l'utilizzo di photoshop: entrambi mi hanno permesso di sperimentare nuove forme artistiche.
Francesca Interlenghi: I'd like to start at the beginning. How did you come to photography and what training did you have?
Chrissa Markos: Although I was always creative I did not grow up knowing I wanted to be a photographer. Interestingly, during my twenties I was trying to be a writer because I was so drawn to the written word. I was, and still am, a voracious reader and truly love words and how they can be used to convey so much. Growing up in a Greek immigrant family in Boston, my life was saturated with endless  stories – both from the homeland and from my family's harsh new reality. Stories of nostalgia, frustration, and longing that I felt I needed to preserve and pass on. It was much later, and at a very complicated time in my life, that I came into photography and picked up a camera for the first time. At the age of 33 I enrolled in The New England School of Photography in Boston and instantly fell in love with the medium. I distinctly remember my first day in the dark room watching my very first image appear in my developer tray and feeling overwhelmed with excitement. I was blown away! Immediately I began to photograph everything and everyone around me. For me, it was a natural extension of my writing as it completed the story.  I spent my first years learning film photography, and hundreds of hours tucked away in the dark room. Reluctantly at first, I eventually taught myself digital photography and Photoshop, which I continue to use today- both of which have allowed me to experiment with new art forms.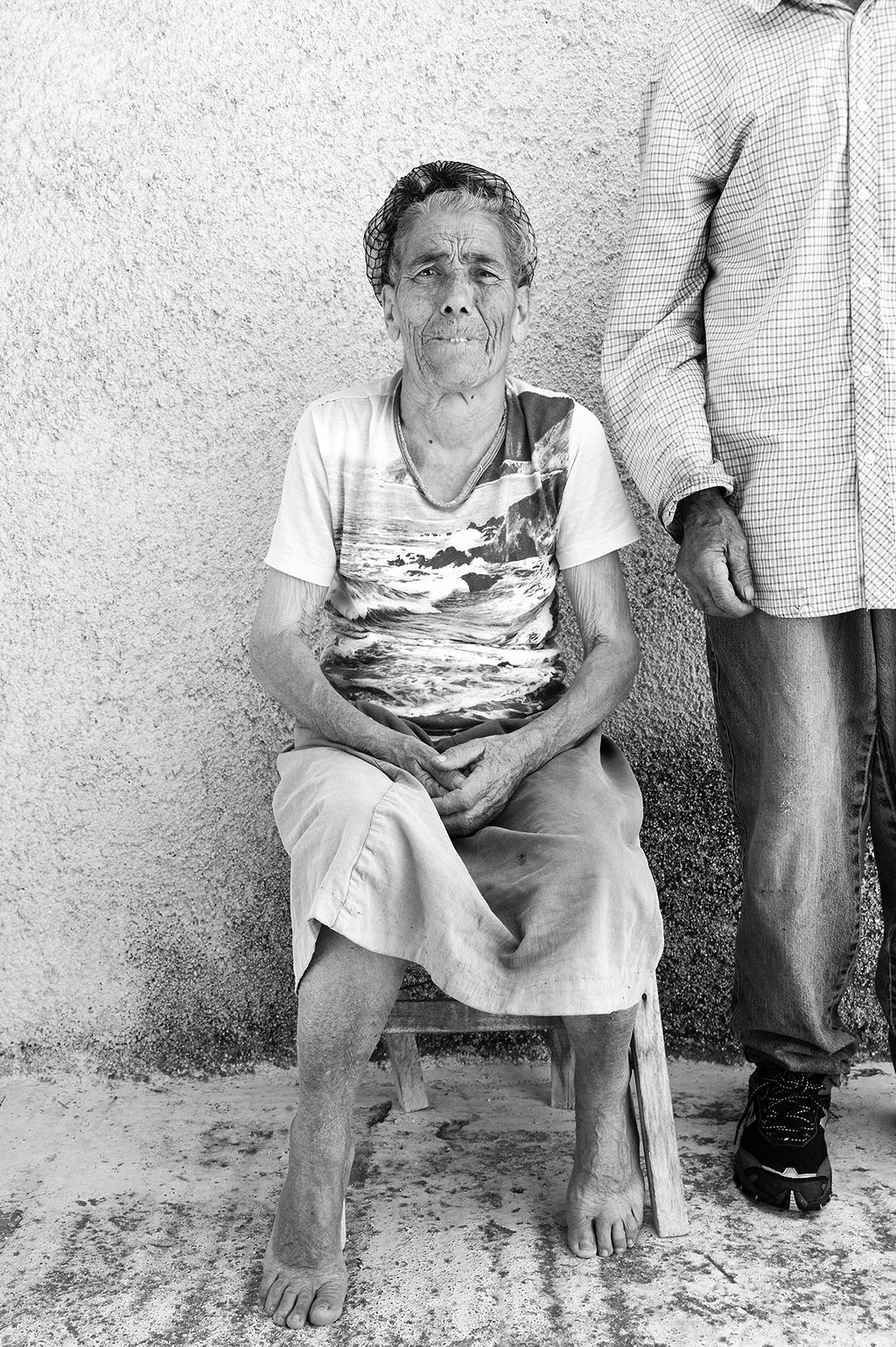 Francesca: Come descriveresti il tuo processo creativo?
Chrissa: Non parlerei di in vero e proprio processo in relazione al mio lavoro. Tutto dipende da come mi sento e da cosa ho bisogno di dire in quel momento. Sicuramente non sono sempre creativa, né porto la macchina fotografica con me ovunque. Se non lo sento, semplicemente non lavoro e questo non si può sempre pianificare. La creatività deve essere nutrita quotidianamente e sfruttata quando emerge. Molte volte devo incubare un'idea per un lungo tempo prima di capire cosa voglio farne. Scrivo, leggo e guardo vecchi film, in particolare Antonioni e Angelopoulos. La musica è certamente parte integrante del mio processo di pre-visualizzazione: più è malinconica, meglio è! Mi piace avere un'idea definita nella mia mente di ciò che voglio cristallizzare in uno scatto, ma una volta che sono "lì" devo lasciarla andare perché c'è molto di più da vedere, e non voglio porre limiti alla storia.
Francesca: How would you describe your process of working?
Chrissa: There really is not one process to my work. It all depends on how I am feeling and what I need to say at that point in time. I am definitely not creative all the time, nor do I carry my camera around with me everywhere. If I am not feeling it, I simply cannot work- and this is not always an easy thing to have to plan around. Creativity has to be nurtured daily and taken advantage of when it surfaces.  Many times I have to incubate an idea for a long while before knowing what I want to do with it. I write, read and watch old films – particularly Antonioni and Angelopoulos. Music is certainly an integral part of my  pre-visualization process – the more melancholic the better! I like to have a defined idea  in my mind about what I want to capture, but once I am "there" I have to let it go because there is so much more to see, and I do not want to limit the story.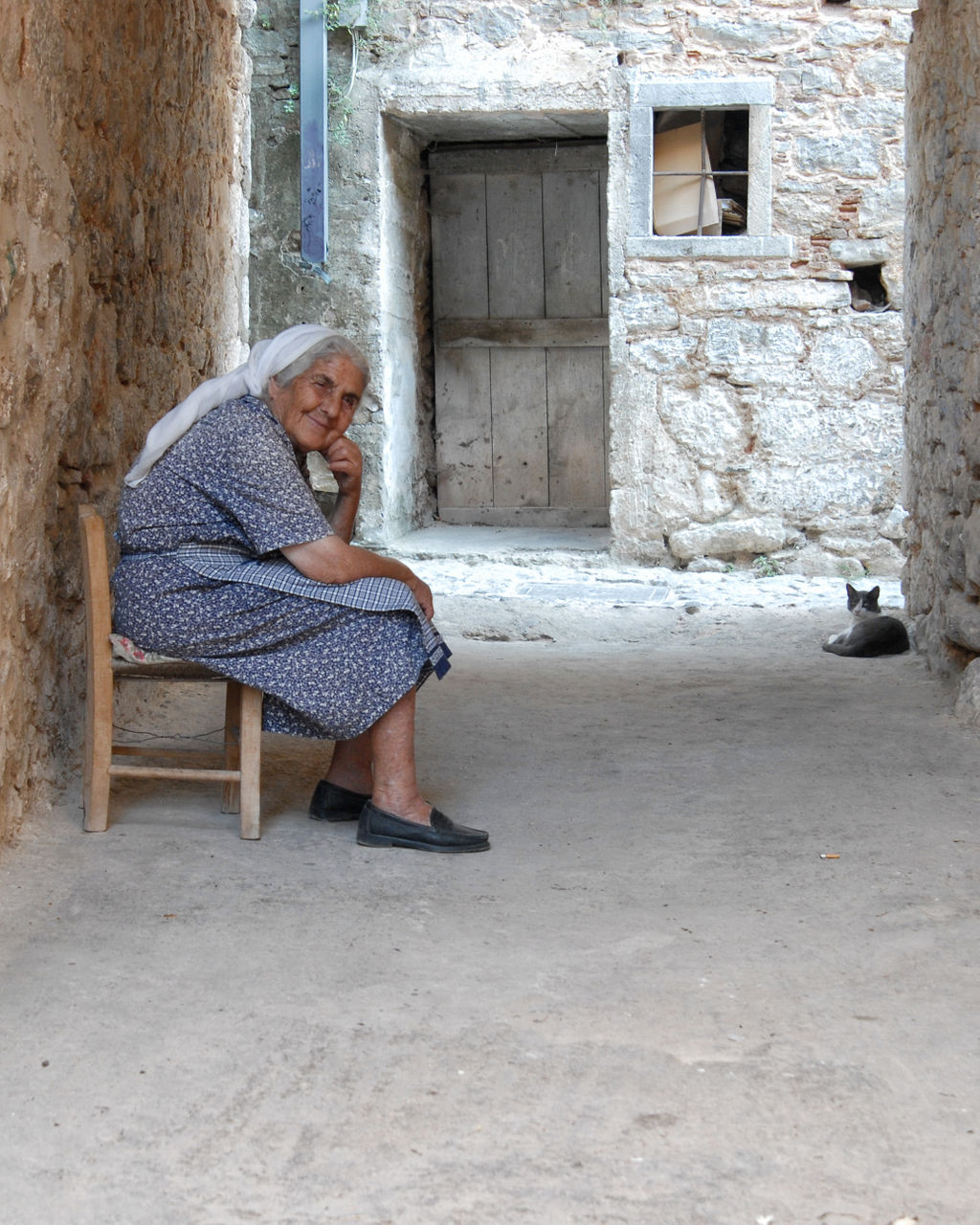 Francesca: Parlando del tuo approccio alla fotografia, che ruolo hanno il mezzo e la tecnica nel tuo lavoro?
Chrissa: Quando fotografo le persone spesso inizio con una conversazione per trovare qualcosa in comune con chi ho di fronte a me. E' necessario connettersi reciprocamente per poter sviluppare un racconto e l'altra persona deve fidarsi di me per rivelarsi nell'immagine. Questo può richiedere molto tempo e pazienza, unitamente a un certo grado di fiducia. "L'autentico" affiora durante quei silenzi imbarazzanti e quelle brevi pause che accompagnano uno scambio. Il viso, e soprattutto gli occhi, dicono molto quando sono persi nei pensieri. E' quello che aspetto. La fotografia è un mezzo interessante perché mi consente di avvicinarmi alle persone, dandomi allo stesso tempo uno spazio personale per "vedere" ininterrottamente. Dietro l'obiettivo della macchina fotografica esiste un luogo molto tranquillo e meditativo che mi permette di concentrarmi su ciò che voglio catturare e su ciò che sto cercando di dire. Penso, inoltre, che l'assenza di contatto visivo con il soggetto che voglio ritrarre gli permetta, dopo un po', di dimenticare che sono lì e questo è molto liberatorio per entrambi.
Francesca: Talking about your approach to photography, what role do the medium and technique have in your work?
Chrissa: When photographing people I often start with a conversation to find some commonality with the persons in front of me. We have to connect to have a story, and the other person has to trust me to reveal themselves. This can take a long time, and requires patience, along with a certain level of trust in the process. The "authentic" surfaces during those awkward silences and brief pauses in the exchange. The face, and especially the eyes, speak volumes when they are lost in thought and that is what I wait for. Photography is an interesting medium because it enables me to get close to people, while at the same time giving me personal space to "see" uninterrupted. Behind the lens is a very quiet and meditative place that allows me to focus on what I want to capture and what I am trying to say. I think, also, the absence of eye contact with my interlocutor allows them to forget I am there after a while and that is very freeing for both of us.
Francesca: In che modo la Grecia ha influenzato il tuo lavoro di fotografa?
Chrissa: La Grecia (la mia eredità greca) ha plasmato molto chi sono e come faccio esperienza del mondo. La vita nella diaspora greca porta con sé una malinconia intrinseca e un senso di perdita che sono stati, fin dalla mia più tenera età, molto palpabili. Un senso di desiderio e di mancanza insieme che avvertivo già durante la mia infanzia. Una malinconia esistenziale radicata nella vita lontana dalla propria patria e dai propri cari. I nostri ritorni annuali in Grecia erano sempre difficili perché sempre dovevamo sempre lasciare i nostri affetti. Ancora oggi, il ricordo di mia nonna che alzava lo sguardo per salutarci mentre partivamo, mi suscita intense emozioni. La sua minuscola casa, situata nel silenzio del paesaggio arido sul fianco del monte Taigeto, è rimasta profondamente impressa nella mia memoria. Sicuramente, queste esperienze di separazione e tristezza si manifestano nella mia fotografia. E' come se il tempo mi passasse placidamente accanto, portando con sé pezzi dei miei ricordi, mentre io cerco disperatamente di preservarli.
Francesca: How has Greece influenced your work as a photographer?
Chrissa: Greece (my Greek heritage) has very much shaped who I am and how I experience the world. Life in the Greek diaspora brings with it an inherent melancholy and sense of loss that were very palpable to me from a very young age. There was a sense of longing and loss that could be sensed throughout my childhood. An existential melancholy rooted in life far from your homeland and loved ones. Our annual returns to Greece were always difficult, because we were continuously saying goodbye and leaving loved ones behind. Even today, the memory of my grandmother looking up as we left, waving goodbye, stirs up intense emotions.  Her tiny house set quietly in the barren landscape on the side of the Taygetos mountain has been deeply imprinted in my memory. Definitely these experiences of separation and sadness manifest themselves in my photography. It's the sense that time is quietly passing me by, taking pieces of my memories with it, while I desperately try to preserve them.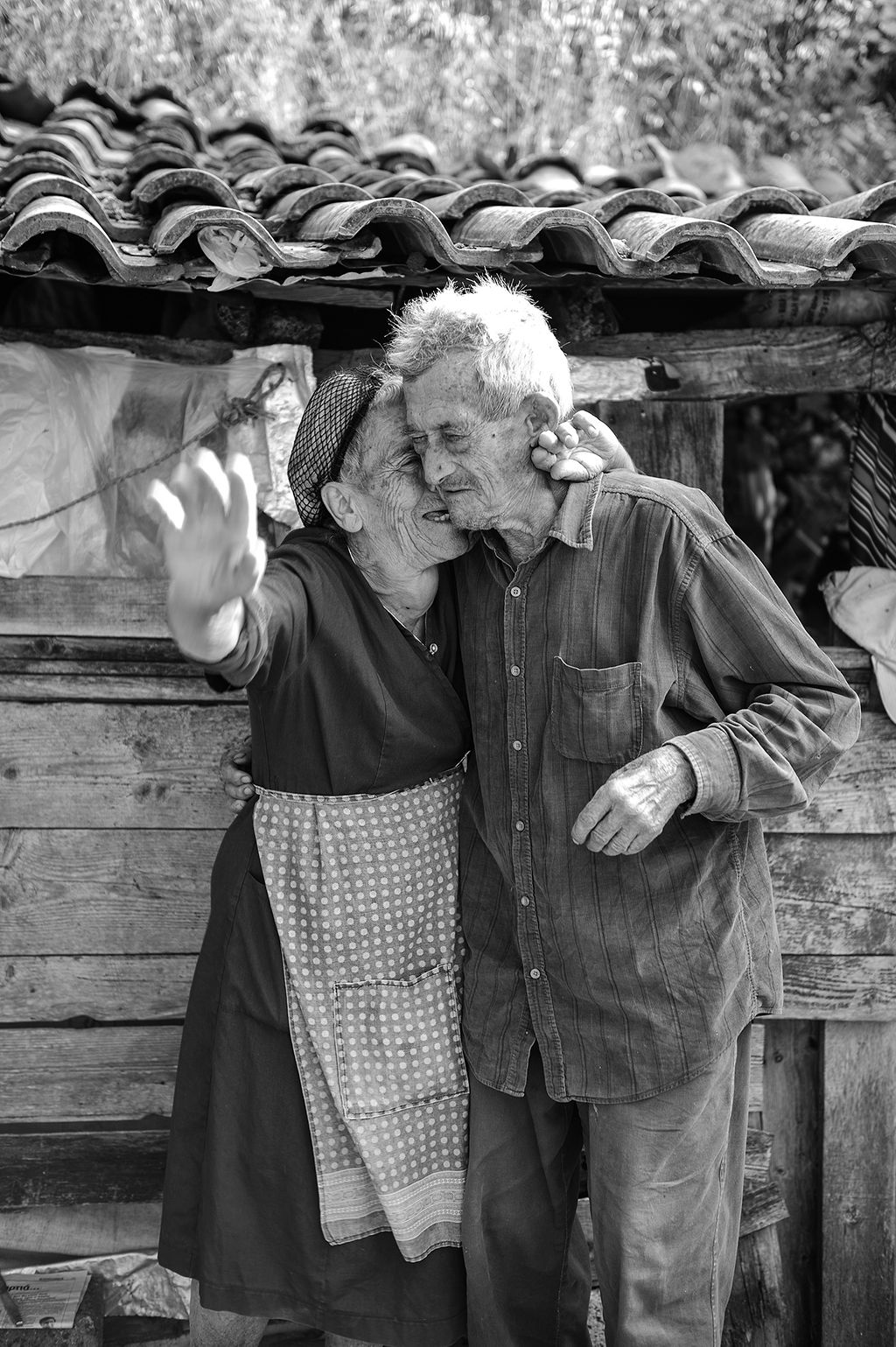 Francesca: I tuoi splendidi scatti sembrano rivelare mondi immaginari, sottratti al tempo e allo spazio e collocati in una zona onirica. Potresti approfondire un po' questo aspetto?
Chrissa: Gran parte del mio lavoro è intenzionalmente onirico. Trovo i sogni molto potenti e necessari per dare un senso alla vita. L'omissione di tempo e spazio consente allo spettatore di interpretare la foto in base alla propria esperienza e al proprio bagaglio culturale. Vorrei che ogni persona uscisse dal perimetro della propria esperienza per sentirsi più connessa all'esperienza collettiva.
Francesca: The beautifully captured shots taken by you seem to reveal imaginary sights as if removed from time and space and placed in a dreamlike zone. Could you elaborate a little bit on this point?
Chrissa: Much of my work is dream-like intentionally. I find dreams very powerful and necessary in order to make sense of life. The omission of time and space allows the viewer to interpret the photo based on their own experience and cultural history. Hopefully each person takes away their own experience, while also feeling more connected to the collective experience.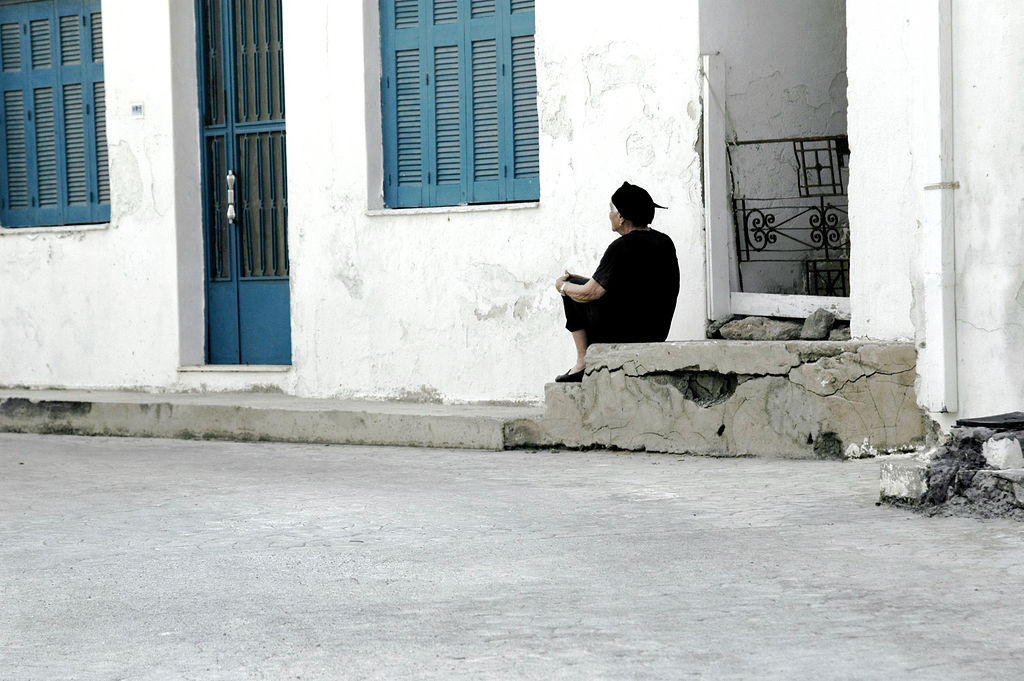 Francesca: Il tuo lavoro di fotografa nasce anche dalla tua passione e dal tuo interesse per le persone. Come riesci a creare una connessione emotiva tra il soggetto ritratto e lo spettatore che lo osserva?
Chrissa: Sento che le persone che fotografo esprimono un sé molto reale e vulnerabile. Non stanno posando, stanno solo portando la loro vita davanti all'obbiettivo della macchina fotografica. Questa autenticità consente allo spettatore di relazionarsi e interessarsi alla persona fotografata. Forse la "realtà" costringe lo spettatore ad abbassare la guardia e connettersi più in profondità.
Francesca: Your work also originates from your passion and interested in people photography. How do you get to create an emotional connection between the subject and the viewer?
Chrissa: I feel the people that I photograph bring forth a very real and vulnerable self. They are not posing – they are just carrying on with their life. This authenticity allows the viewer to relate with, and care about the person in the photo. Perhaps the "realness" forces the viewer to let down their own guard and connect deeper.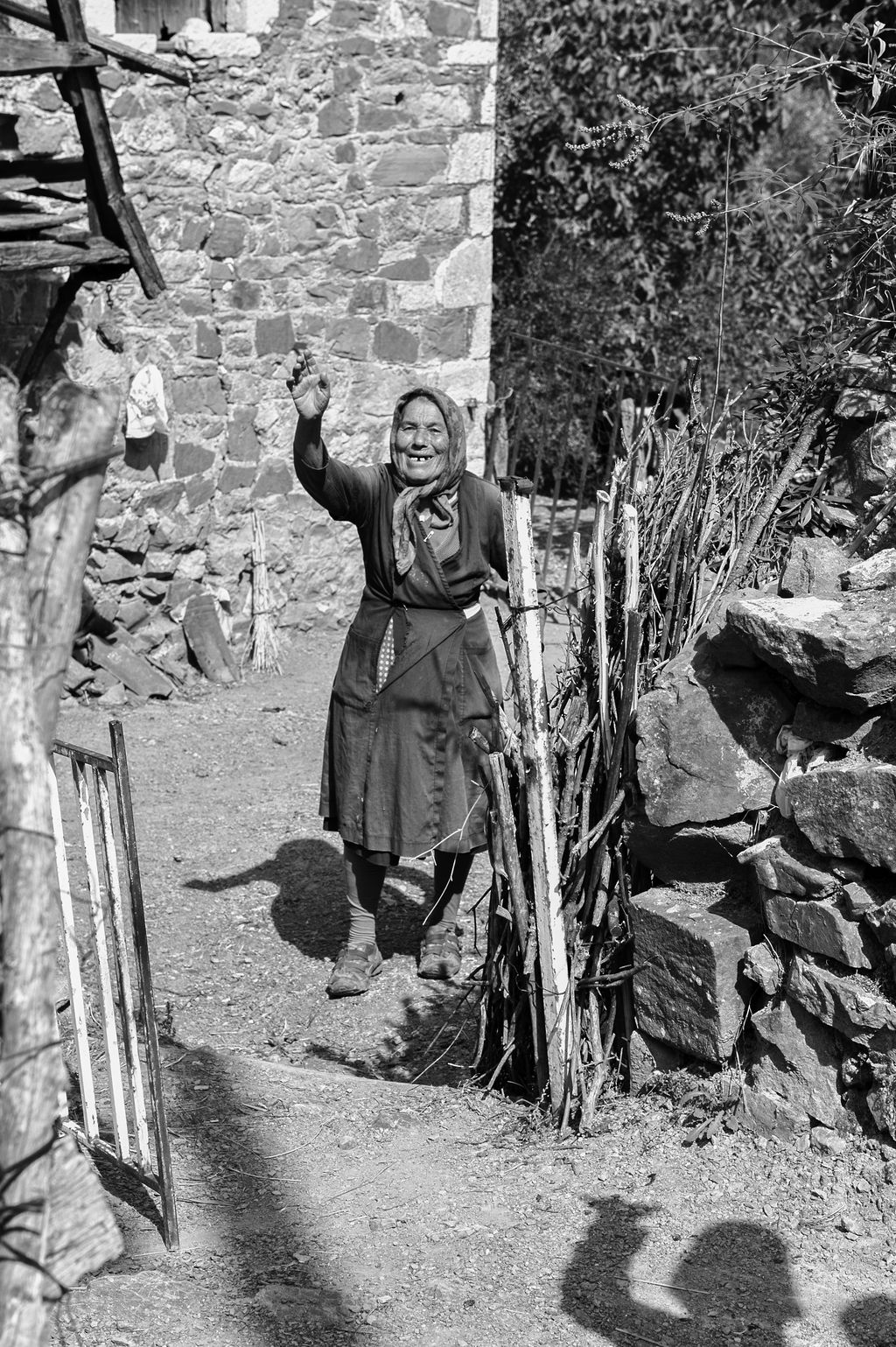 Francesca: Le atmosfere suggestive, le storie che si dipanano in ogni dettaglio, i contrasti cromatici, l'uso raffinato della luce… tutto contribuisce a creare una piccola magia. Qual è la caratteristica chiave che cerchi di far emergere nelle tue fotografie?
Chrissa: Con ogni foto, voglio creare un'esperienza che si imprima in maniera persistente ed evocativa. Una sensazione che può essere di nostalgia, di tristezza o addirittura di inquietudine. Mi interessa tutto ciò che può generare commozione nello spettatore, che lo colpisce e, forse, lo rende un pochino diverso.
Francesca: The suggestive atmospheres, the stories unfolding on every detail, the chromatic contrasts, the refined light … everything contributes to creating a small magic. What is the key feature you strive to bring out in your photographs?
Chrissa: With every photo, I want to create an experience that leaves a lingering and evocative impression. A feeling that is nostalgic, sad or even unsettling. Anything that makes the viewer feel moved or affected and perhaps changed a bit.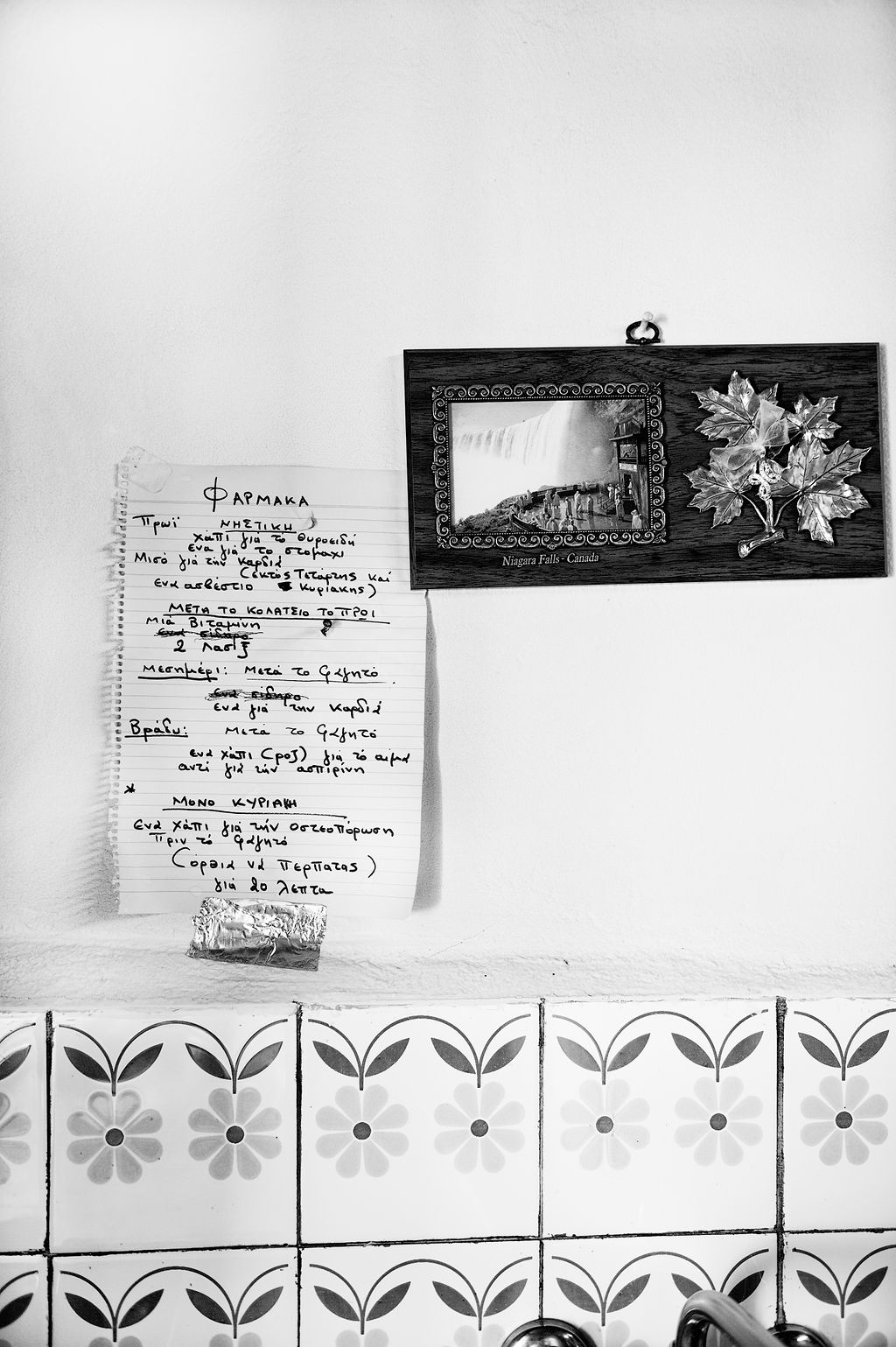 Chrissa Markos, web site – Facebook – Instagram 
All images ©Chrissa Markos. No use or reproduction allowed without artist's written permission.